What do we understand by sustainable fashion? It is about addressing the concerns of textiles or products by considering environmental and socio-economic factors.
The environmental aspect of sustainable fashion considers factors like raw material production, product life durability, and ensuring careful usage of natural resources ( water, land, soil, plants, etc. ). Socio-economic factors include maximizing economic development practicing fair trades, supply chain improvement, and code of conducts.
How are Indian Handloom Textiles related to Sustainable Fashion?
Sustainable fashion is still a controversial system and has many questionable facts that need addressing. The fashion industries around the globe have slowly started adopting sustainable practices. Many fashion designers are finding new ways to imply sustainable fabrics into the designs.
According to the U.S. Census Bureau, the second highly populated country is India, and with it, India might soon see a rise in the number of consumers.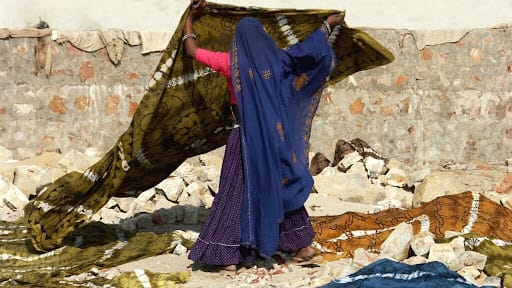 Indian handloom sector plays a major role in producing sustainable fabrics.
The process of handcrafting a fabric does not require any use of electricity.
As handwoven fabrics do not require any machines or energy and thus have a low carbon footprint.
In recent day's fabrics like "Vazhai Naaru" in other words, banana silk saree had caught the attention of many sustainable fashion designers. The saree is produced from 100% banana yarn and has the touch and feel of silk.
When a product is handwoven, the durability of it more and it lasts longer.
All the hand-loomed products are high in quality.
Some of the biodegradable fabrics manufactured in India are jute, banana silk, bamboo silk, soya fabric.
Using natural dye to the fabrics.
Many designers are now working with weavers and adding innovative ideas to craft products that are sustainable in all aspects.
Sustainability itself is a very vast system and to reach the goal of achieving it, Indian weavers along with designers are working together and taking step by step measures.
"Consumer demand can revolutionize the way fashion works as an industry. If everyone started to question the way we consume, we would see a radically different fashion paradigm"

Carry Somers