The culture of saree came from the ancient era of Indus Valley Civilization during 2800–1800 BCE. Since then saree has been evolving in different styles and patterns. Here you can discover different types of saree in India from different regions.
Types of Saree in India
Banarasi Silk Sarees
Kanjivaram Silk Sarees
Bandini Sarees
Patola Silk Sarees
Chanderi Sarees
Paithani Sarees
Tant Sarees
Sambalpuri Ikat Sarees
Bomkai Sarees
Pochampally Sarees
Chikankari Sarees
Bhagalpuri Sarees
Phulkari Sarees


Banarasi Silk Sarees
Banarasi saree is from an ancient city of India, Uttar Pradesh called Varanasi. Now it is known as Banaras city. This is one of the finest and most exquisite saree known for their fine silk, gold, and silver brocade or zari workaround. This is a bit pricey and heavy because of the finely woven silk and silver brocade work with intricate designs, but it is well worth purchasing for any woman. These sarees are excellent for weddings and other special occasions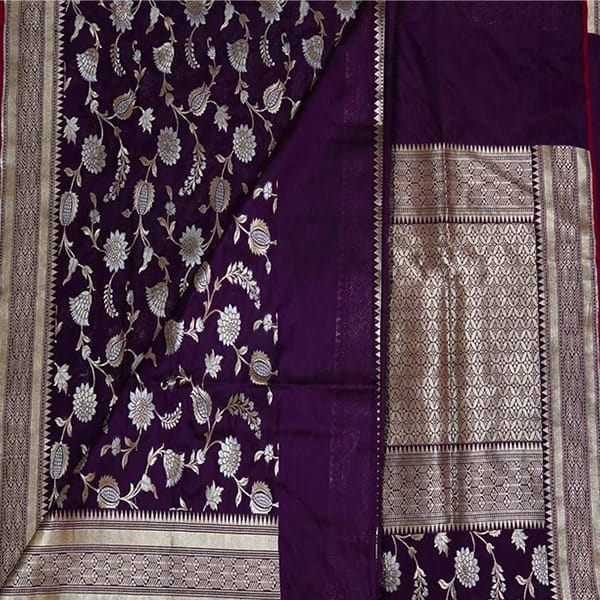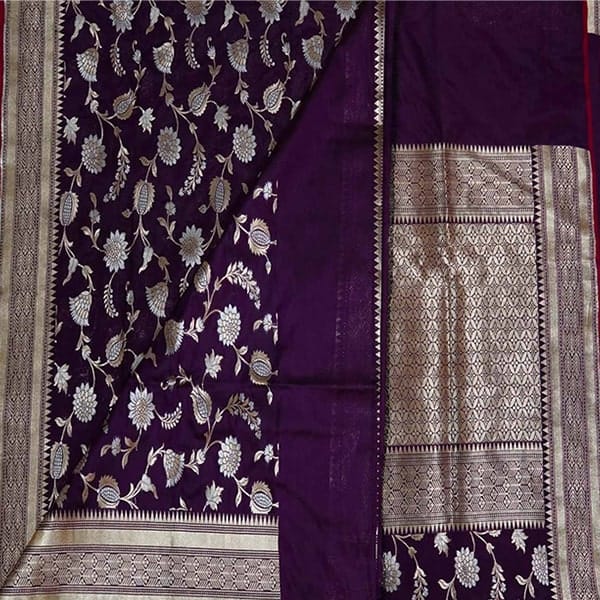 Kanjivaram Silk Sarees
Kanjivaram or Kanchipuram silk saree is originated from Tamilnadu and has a great history behind it. These are the most exquisite saree from South India, that are beautifully designed by silk weavers. These sarees are recognized by their temple work wide border. These sarees are pricey because of their work, pattern, and quality. This can be a perfect wedding saree for any bride.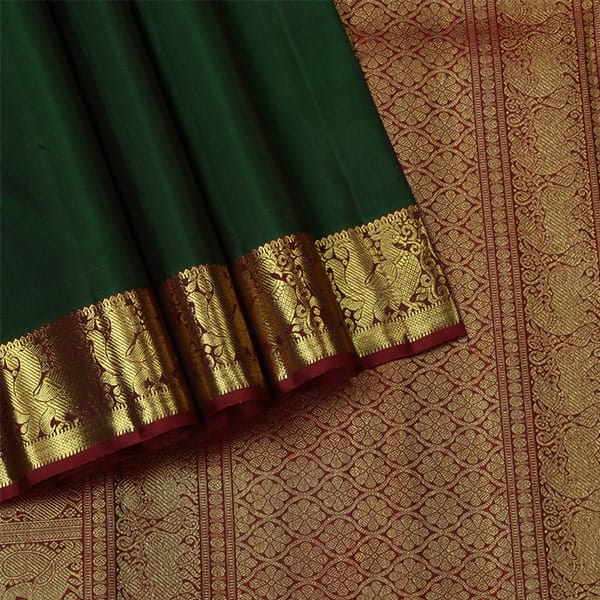 Bandhani Sarees
Bandhani saree is especially from Gujrat. Making of bandhani saree is a tedious process as it is a process of tie and dyes. Bandhani saree has various patterns, prints, and colors. Bandhani saree fabric could be woven silk, georgette, or cotton. The price range starts from 700 rs. onwards for any good bandhani saree.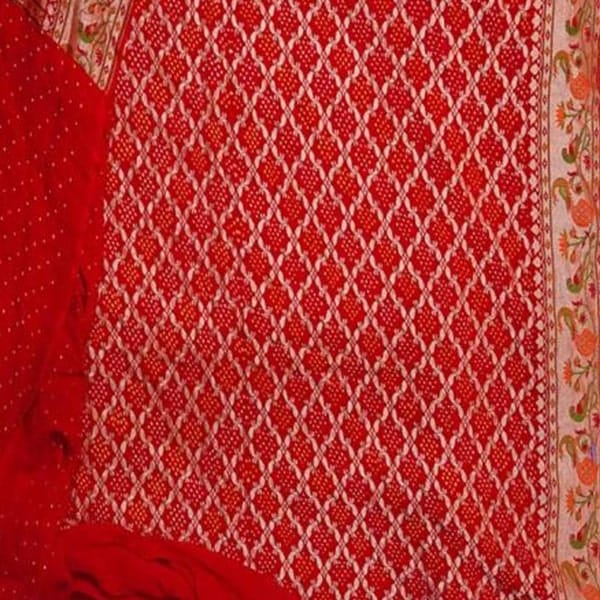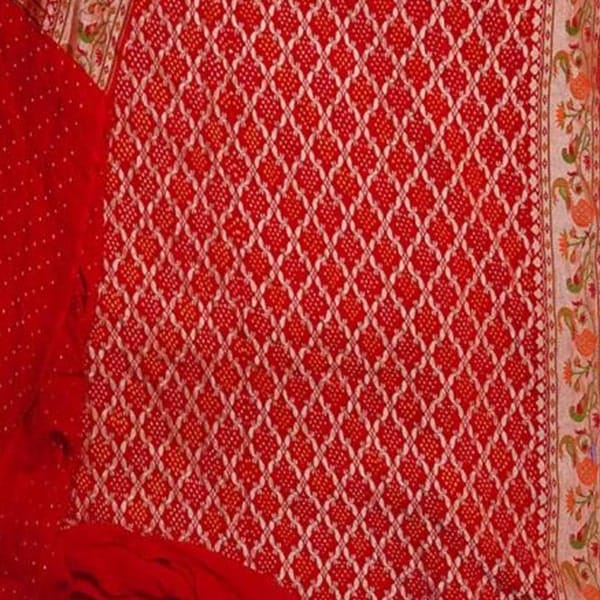 Patola Silk Sarees
Patola saree is a famous handwoven silk saree from Gujrat. These sarees are known for their marvelous design and rich color. This makes it much more expensive and unique, and any woman is likely to fall for it. Those who choose to wear this saree will have a royal and affluent appearance. The patola saree\'s double ikat and geometric pattern make it unique and ideal for any wedding or special occasion.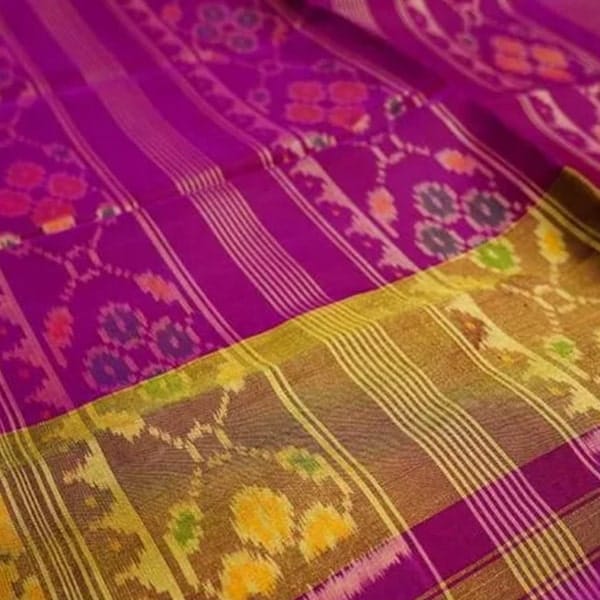 Chanderi Sarees
Chanderi saree is originated from Madhya Pradesh. This saree is known for its simple and lightweight silk fabric.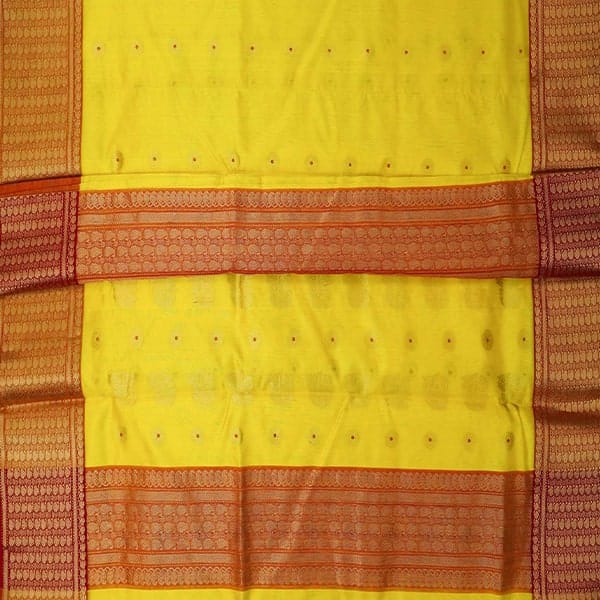 Paithani Sarees
Paithani saree is a famous woven silk saree from Maharastra. This saree gives a vibrant look because of its zari work. This intricate work resembles peacock, tree, lotus, and narali work. This expensive saree is a great choice for women to wear at any party, function.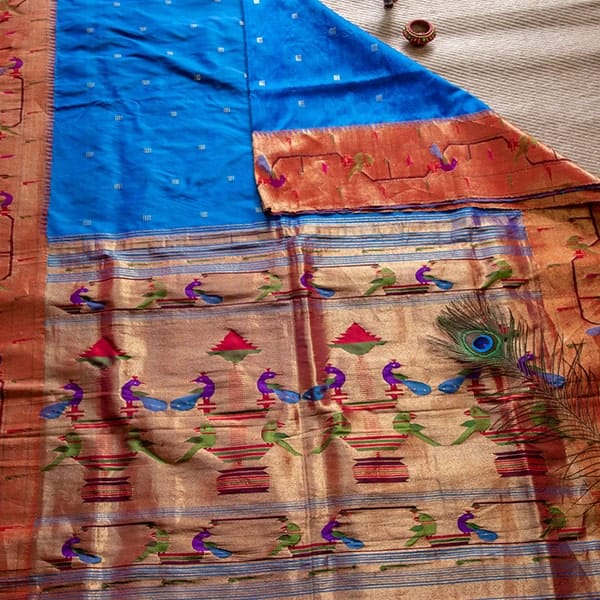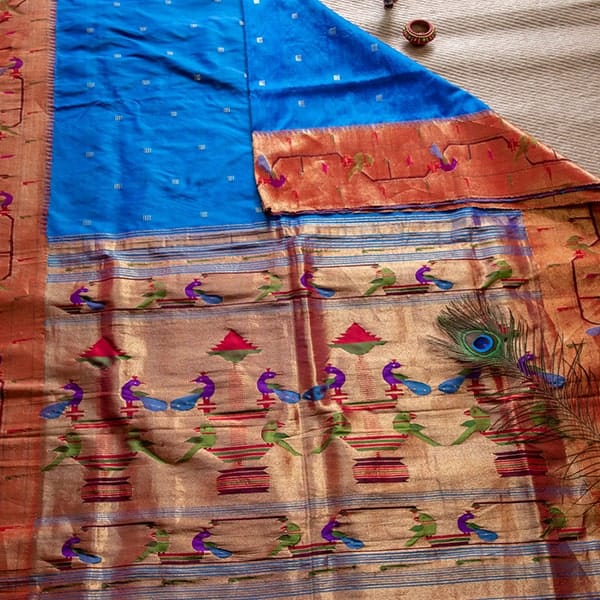 Tant Sarees
Tant saree is a traditional saree from West Bengal. This saree will give a very comfortable feeling because of its light nature. If you want to dress up subtly then, Tant saree is a perfect choice. This handwoven Tant saree generally has a thick border with popular traditional motifs like a flower, fish, star, elephant, etc.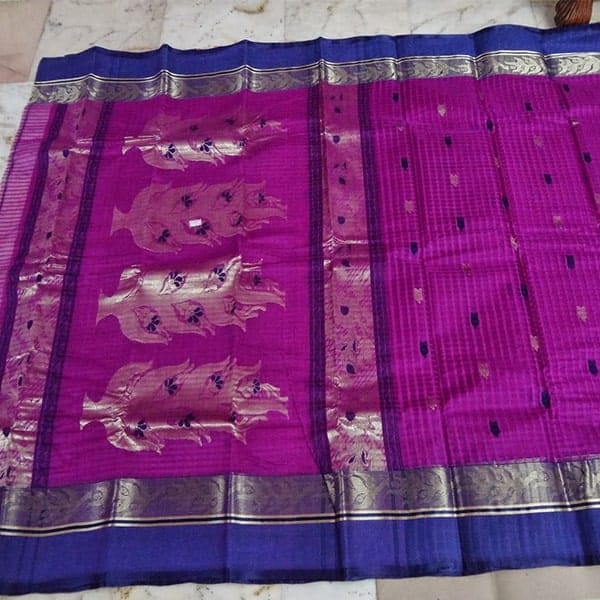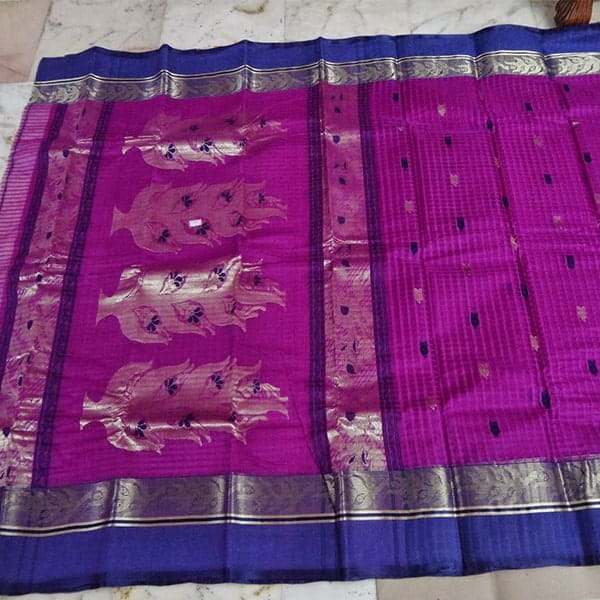 Sambalpuri Ikkat Sarees
Sambalpuri ikat saree is proudly originated from Odisha. This sambalpuri handwoven saree is widely famous across India and outside because of its purity and quality. The craftsman uses the tie-dye technique to design an exquisite piece of Ikat saree. This may take a few weeks to do. This saree is quite expensive but it is worth buying for any woman to feel the beauty of this sambalpuri saree.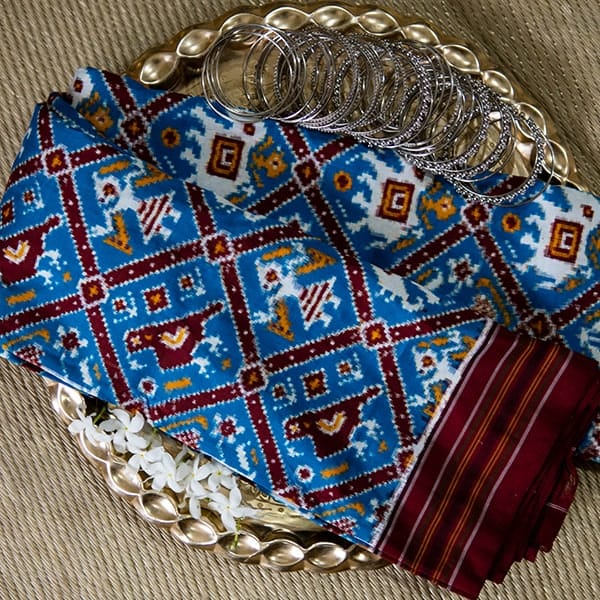 Bomkai Sarees
Bomkai saree is another delicate creation that originated from Odisha. This saree is simple yet alluring because of its outstanding designs. This can be available in both cotton and silk has a nice border and breathtaking pallu work. You can put on this saree in any ceremony and sacred occasion.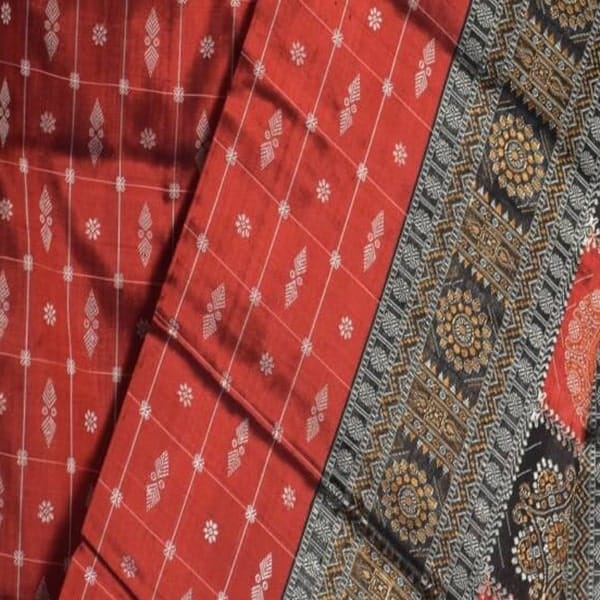 Pochampally Sarees
Pochampally saree is originated from Nalgonda, Telangana. This saree is known for its simple ikat-style dying method. The Most common fabric of the saree is cotton and silk. Pochampally saree has a double ikat pattern with various traditional designs.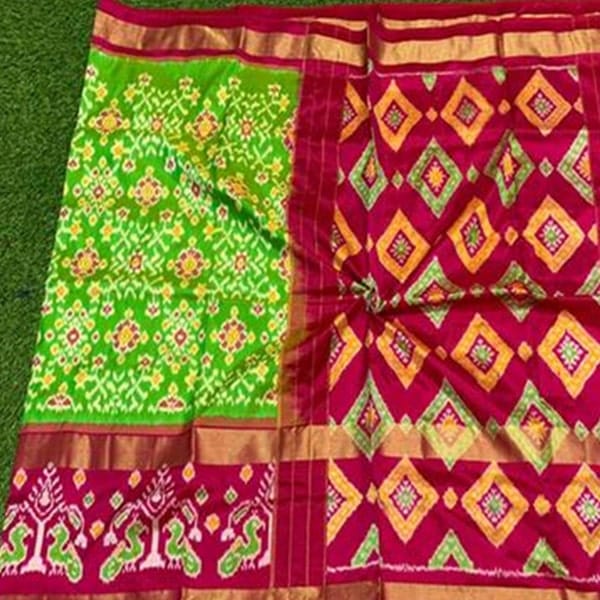 Chikankari Sarees
Another treasure from Uttar Pradesh is the Chikankari saree, which is known for its exquisite thread work. Traditional muslin fabric is used to make this Chikankari saree. However, with so many fabrics, the pattern has recently evolved. Chikankari work is known for giving people a delicate and subtle look.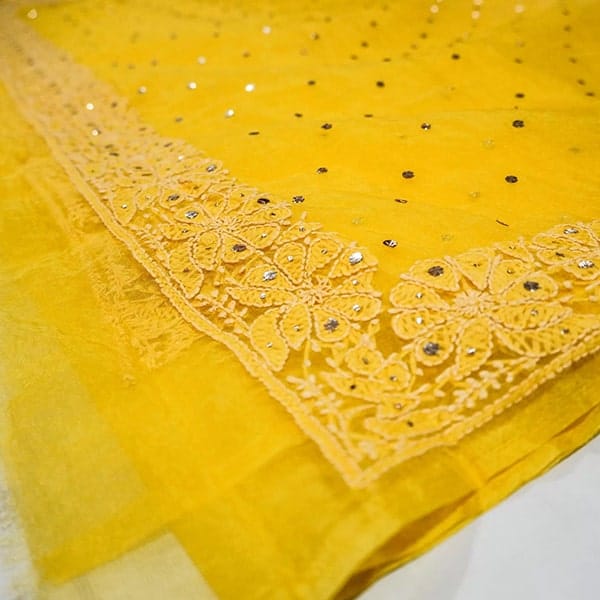 Bhagalpuri Sarees
Bhagalpuri saree is originated from Bhagalpur, Bihar. The place is known as silk city. This saree is known for its distinctive dying technique and comes in a variety of traditional patterns.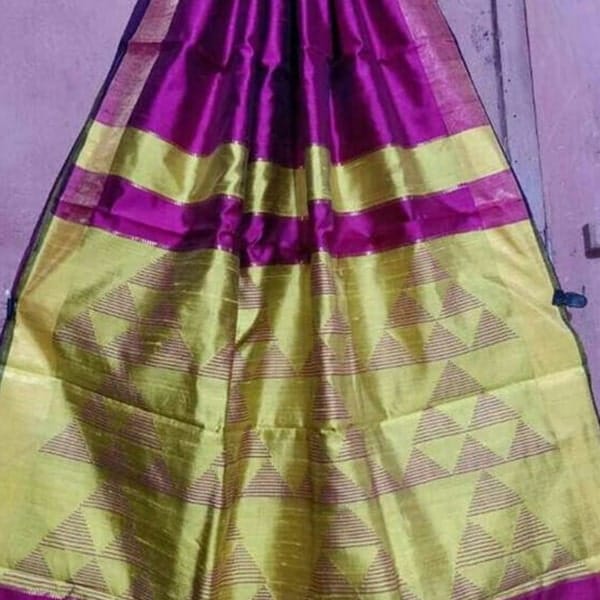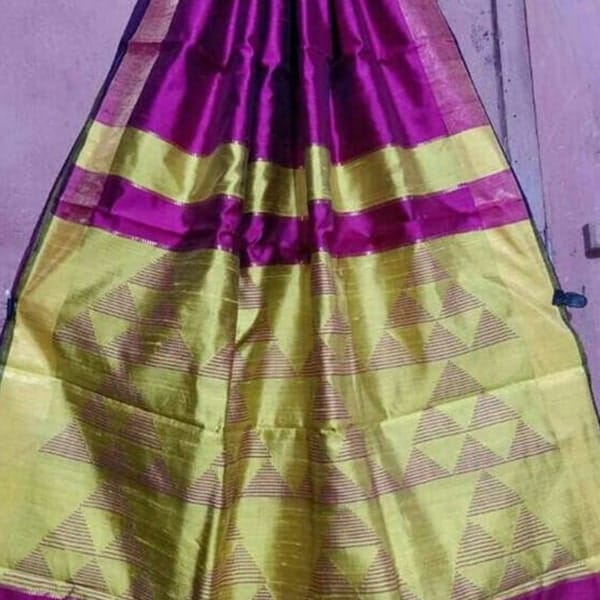 Phulkari Sarees
Panjab is the origin of the Phulkari saree. Flower work is referred to it as phulkari, although it includes traditional motifs and geometrical shapes. This flower embroidery saree gives a vibrant look to any woman. The phulkari saree is a must-have for every Punjabi wedding.
I hope you now have a better understanding of Indian sarees and their patterns. However, this list is not yet over. There are so many varieties of traditional saree present in India. If you know of any other types of saree in India, please let us know.

Check This Out: History of Bandhani Saree and Its Making Process