History of Bandhani Saree
The history of the Bandhani sarees has been prevailing from the ancient age. Bandhani is derived from the Sanskrit word \"Bandh\". It is a very tedious process of tie and dye. This technique needs high skills because all the process is done by the fingertip. It is the procedure of coloring fabric in which the fabric is tied very tightly in knots at various points and then dyed with vibrant colors. They do not do allow the dye color to get into it and it remains white or the color of the initial fabric. This process needs dedication to make a beautiful Bandhani print.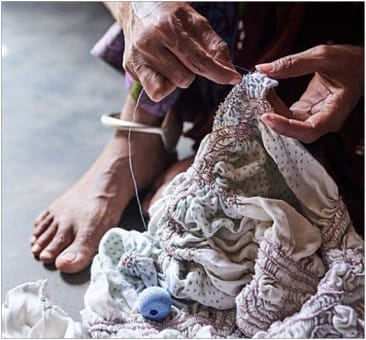 Bandhani sarees are known as holy saree and can be perfect attire for any wedding ceremony. This bandhani saree comes in different colors and prints. Khombi, Patori, Gharchola, and Chandrokhani. Also, this work can be found in Sarees, Kurtas, Salwar kameez, and Chaniya cholis.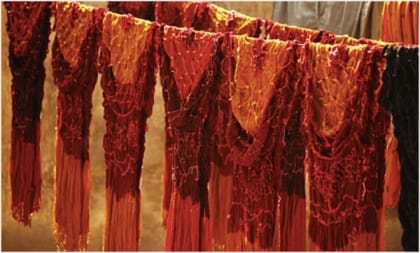 Bandhani Sarees Making Process
The process of making a complete bandhani saree is complicated because of its unique technique. The artificer follows several tie or dye steps to make one complete bandhani saree. The tying process is done by fingertips or iron nails with the silk thread. The fabric is then dipped in several dye vats to produce vibrant and appealing hues. Generally, the fine mill-made cotton or muslin cotton is used to design a bandhani saree. But nowadays craftsman is changing their fabric preferences based on the public demand and switching to fine georgette, art silk, pure silk, chiffon, etc. Wearing bandhani is a symbol of pride, tradition, and sophistication.

The original bandhani saree is quite pricey, but it looks magnificent and gives you the delight of wearing a lovely outfit.
Bandhini saree comes with a variety of color combinations and patterns. It mainly consists of bright colors with small rectangle patterns. Ekdali refers to a single knot, Trikunti refers to three knots, Chaubandi refers to four knots, and Boond refers to a small dot with a dark center. These days bandhani patterns are taking over the market. These patterns are coming with any contemporary dresses, dress materials, dupattas, etc. Even celebrities are flaunting their unique bandhani attire to give it worldwide recognition.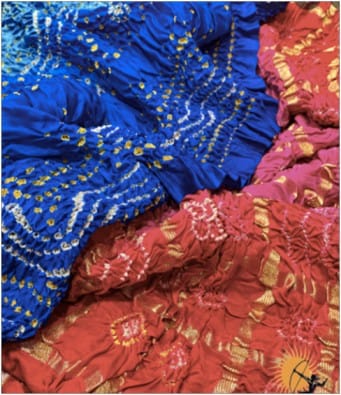 Tips and Care
To endure a long time, a bandhani saree requires special care and attention. Because of the high quality of the fabric, it should always be dry-cleaned rather than washed. In addition, the saree is not heat-resistant. As a result, minimal heat is required for ironing.
Conclusion
After wearing this saree, you will feel affluent. So, if you like sarees, make sure you have at least one bandhani saree in your wardrobe.

Check This Out: 11 Types of Light-Weight Saree That Must Present In Your Wardrobe